Since his gold medal win at the Thirteenth Van Cliburn International Piano Competition in 2009, 28-year-old Chinese pianist Haochen Zhang has captivated audiences in the United States, Europe, and Asia with a unique combination of deep musical sensitivity, fearless imagination and spectacular virtuosity. In 2017, Haochen received the prestigious Avery Fisher Career Grant, which recognizes the potential for a major career in music.
Haochen has already appeared with many of the world's leading festivals and concert series and following his performance of Liszt's Concerto No. 1 at the BBC Proms with Yu Long and the China Philharmonic received rave reviews: 'He made the Allegretto dance with Mendelssohnian lightness and Lisztian diablerie, and played the melody of the Quasi Adagio with melting softness.'  Ivan Hewitt, The Telegraph.
A popular guest soloist for many orchestras in his native China, Haochen made his debut in Munich with the Munich Philharmonic and the late maestro Lorin Maazel in April 2013, preceding their sold-out tour. Haochen has also toured in China with the Sydney Symphony and David Robertson, in Tokyo; Beijing and Shanghai with the NDR Hamburg and Thomas Hengelbrock; and following a performance in December 2014 with Valery Gergiev and the Mariinsky Orchestra in Beijing, Mo. Gergiev immediately invited Haochen to his Easter Festival in Moscow, Russia.
Highlights of his 17/18 season include his debut solo recital at Carnegie Hall, performances with Orquesta Filarmónica de la UNAM, China Philharmonic, Lahti Symphony Orchestra, California Symphony, Guangzhou Symphony Orchestra, and Taiwan Philharmonic, along with performances with the China NCPA Orchestra at their Carnegie Hall debut and New Year concert in Beijing, the Shenzhen Concert Hall 10th Anniversary Gala with Lang Lang, and a Chinese New Year concert with the Tonhalle Orchestra Zürich and Maestro Yu Long. This season, he makes his debut with the Tokyo Metropolitan Symphony Orchestra. Haochen will also give recitals in Mexico City, Madrid, and Boston, among others.
In February 2017, Haochen's latest recital CD was released by BIS, including works by Schumann, Brahms, Janáček, and Liszt. In past seasons, Haochen has performed with the Philadelphia Orchestra, Munich Philharmonic, San Francisco Symphony, LA Philharmonic, Pacific Symphony, Kansas City Symphony, Seattle Symphony, Israel Philharmonic, Sydney Symphony, London Symphony, Japan Philharmonic, Singapore Symphony, and Hong Kong Philharmonic orchestras.  In recital, he has performed at Spivey Hall, La Jolla Music Society, Celebrity Series of Boston, CU Artist Series, Cliburn Concerts, Krannert Center, Wolf Trap Discovery Series, Lied Center of Kansas and UVM Lane Series, among others. International tours have taken him to cities including Beijing, Hong Kong, Tokyo, Tel Aviv, Berlin, Munich, Paris, Dresden, Rome, Tivoli, Verbier, Montpellier, Helsingborg, Bogota, and Belgrade.
Haochen is also an avid chamber musician, collaborating with colleagues such as the Shanghai String Quartet and Benjamin Beilman and is frequently invited by chamber music festivals in the United States including the Santa Fe Chamber Music Festival and La Jolla Summerfest.
Haochen's performances at the Cliburn Competition were released to critical acclaim by Harmonia Mundi in 2009. He is also featured in Peter Rosen's award-winning documentary chronicling the 2009 Cliburn Competition, A Surprise in Texas.
Haochen is a graduate of the Curtis Institute of Music in Philadelphia where he studied under Gary Graffman. He previously trained at the Shanghai Conservatory of Music and the Shenzhen Arts School, where he was admitted in 2001 at the age of 11 to study with Professor Dan Zhaoyi.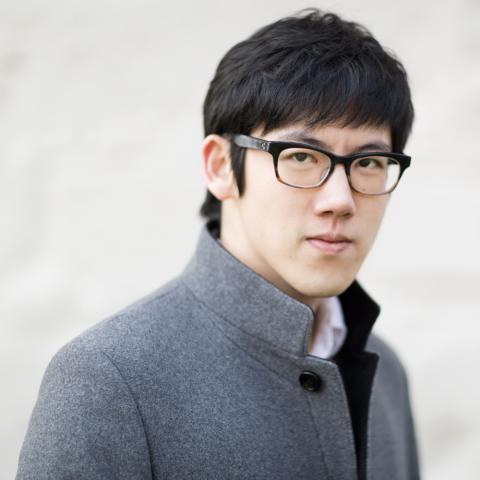 Represented by YH Artists in the following territories:
South Korea, Taiwan, Singapore & Malaysia